Bifrost Talks – Growth Marketing in the Times of Corona
May 14
Join Nordic Innovation House – Silicon Valley and Sean Percival for a webinar about Growth Marketing in the Times of COVID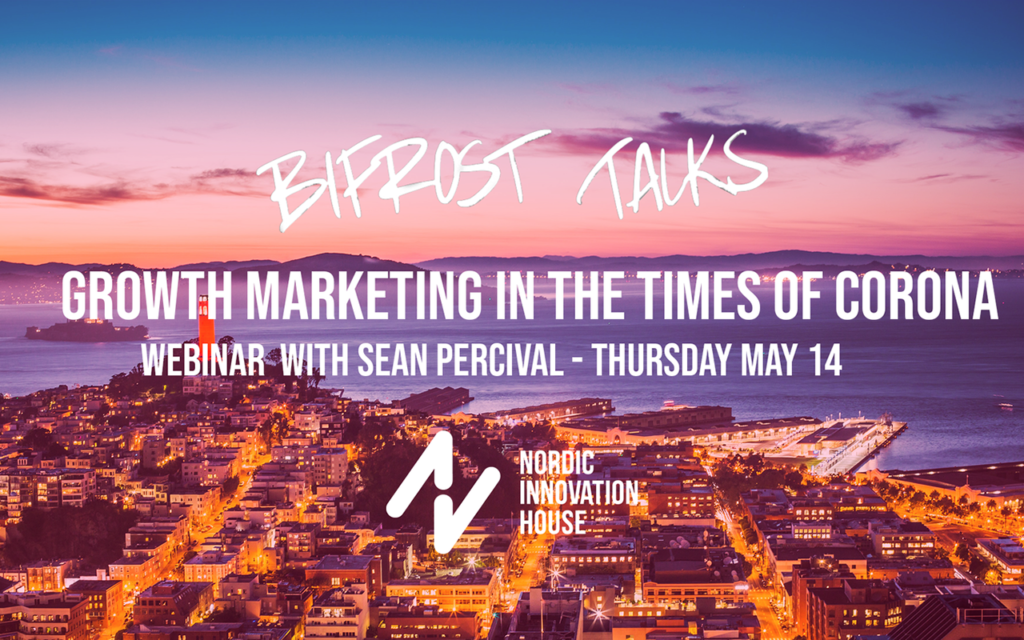 Date: may 14th 2020
Time: 17:00
What can you do to continue growth in your startup when the world has stopped? A practical guide to growth marketing initiatives you can do now and when the world returns to normal. Taught by Sean Percival an American author, investor and entrepreneur.
About Sean Percival
Sean Percival is a growth mentor in the TINC accelerator program where he helps founders better understand their metrics and how to scale. He has previously worked with 100s of startups through acclaimed programs like 500 Startups and the Katapult Accelerator.
Sign up here (Link will be published soon)
Read more about Susanne Nejderås, head of operations for Smart Textiles, and her assignment at Nordic Innovation House.
Read more about Science Park Borås (in swedish only)