Bifrost Talks – From anxiety to Action: Selling Strategies
Apr 30
Join Nordic Innovation House – Silicon Valley and Scott Sambucci for a webinar about selling strategies in volatile markets
Day: 30th of April
Time: 17:00 CET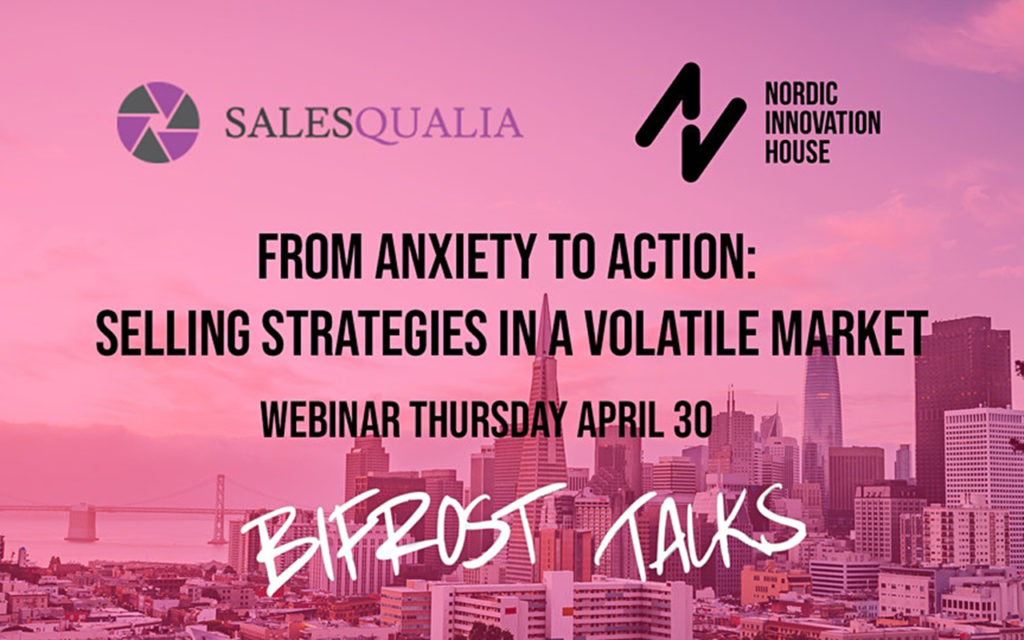 When the market is volatile and the future is uncertain, focusing your own business is tough enough, let alone figuring out how to sell to your market. This webinar will show you how to focus your team, advance your cash flows and sell through problem-solving.
Sign up today in order to recieve a webinar link the day before the webinar. We look forwards e-seeing you on our second Bifrost Talks!
———————————————
BIFROST TALKS – Is a series of short, practical and hands on webinars hosted by Nordic Innovation House – Silicon Valley together with our partners, with a purpose to provide you with guidance in how to find ways to cope and succeed in the current situation.
This is the second Bifrost Talk. The following talk will be held at may 7th.
Read more about Susanne Nejderås, head of operations for Smart Textiles, and her assignment at Nordic Innovation House.
Read more about Science Park Borås (in swedish only)