Smart Textiles in Silicon Valley
During the spring, Smart Textile's manager Susanne Nejderås, thanks to a scholarship from the Knut and Alice Wallenberg Foundation, has been in the US to strengthen the company's international position. Based at Nordic Innovation House in Palo Alto, Silicon Valley, Susanne has had many exciting meetings and experiences. Weekly, we received her reflections via Smart Textiles Linkedin. Now we have collected all her posts in this article.
February 14th

This week, I returned to Palo Alto and Silicon Valley and now my family is with me which feels nice and more complete. Yesterday, we visited my children's new school in Menlo Park which feels exciting. My work at Nordic Innovation House continues and we are now working intensively on the selection of applications for the accelerator program Tech Incubator (TINC). The program, with funding from Vinnova, is an opportunity for start-ups to get help with, among other things, business development, pitch training, networking and understanding on how to attract investors.
February 21st
Silicon Valley really has it all and I think everyone who comes here experiences the same. Leading technology, enthusiastic people and strong financing. Here you can find the latest in AI, blockchain, 3D printing and VR. New opportunities that require new ways of working, new standards and create a different reality. Anyone who said "Silicon Valley is not a location, it's a mindset" is right. Almost everything exists here, and I will share my experiences with you.
February 28th

Nordic Innovation House enables many meetings with interesting people. An exciting company I met this week is IPscreener. Their business concept is based on analyzing innovations and patents. Through AI technology and a database of over 60 million patents, they have been developing a platform that compares existing patents with the innovation. Early on, similarities between the innovation and the existing patents can be discovered and great developmental savings can be made. TINC and Vinnova have played an important role for this Swedish start-up, which now has several big international customers.
March 6th

Located in the iconic Ferry Building with panoramic view of the Bay of San Francisco, there is an astonishing and new meeting place. SHACK15 was created to be the dynamic gateway to San Francisco's entrepreneurial landscape, and here you can find workspaces, conference rooms, lounges and a top-class restaurant. On a weekly basis I will work from here as Nordic Innovation House – Silicon Valley is part of the community. SCHACK 15 is an interface for entrepreneurs, investors and researchers who all have a passion for new opportunities and I look forward to exciting meetings here.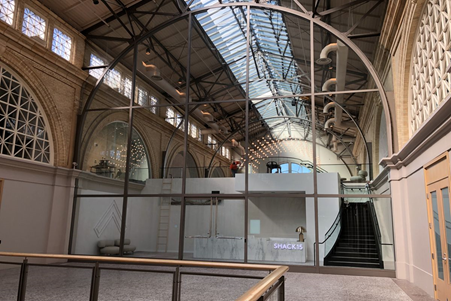 March 13th

Palo Alto, the heart of Silicon Valley, a city that is aiming high. Google, Apple and many more companies originate here and are known for their unique innovation culture. And they also live as they learn, which is interesting. There is an openness to new technology and a driving force to take the next step towards new innovations.
Today, every third car purchased in the city is an electric car and solar energy is used in several places. Palo Alto has been honored to be the city to be most open to new technology, in the United States, and is now set to become the most sustainable city in the country.

March 20th

In 1873, the roads of a Jewish merchant and a tailor were crossed with the idea of extending the life of men's work pants through metal rivets. That was the origin of the blue jeans and the birth of Levis Strauss & Co. The exhibition "Levi Strauss: A History of American Style" is organized by The Contemporary Jewish Museum and tells the story of an immigrant and a businessman whose lifelong commitment to family and community was fundamental to San Francisco's history. The commitment permeates the company where the focus has been sustainability since the early days.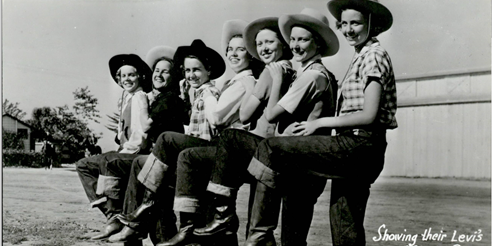 March 27th

What a contrast! From an active city to "Shelter-in-place" with empty streets. The open and unique innovation culture has been replaced by people worried about getting too close when "social distancing" applies with a minumum of 6 feet. Are you allowed to go out with the dog and ride a bicycle are questions that are asked. Getting to experience this feeling from within the country that is known for its openness is a mental and social experiment. Noteworthy is how Sweden is perceived in this situation, as swedes are usually perceived more introvert and has now instead taken a reverse role.

April 3rd

Yesterday I attended an exciting conference organized by Stanford HAI (Human-Centered Artificial Intelligence). Initially planned with the theme AI and 800 participants, but instead it became a virtual conference with over 10,000 participants on the theme COVID-19 and AI. During the conference it was mapped out how different countries handled the situation with everything from control, isolation and the angle of the same information; positive or negative. Prof. Michele Barry's closing words emphasized the importance of human and animal health in interaction with environmental health as crucial to a future world.

April 9th

Don't miss the exciting WEAR-conference in San Francisco this fall, entitled "Exploring the Fusion of Textiles and Technology Through Wearables". Among many interesting speakers, I have got the honor to share my work with Smart Textiles and Science Park Borås. The annual WEAR conference brings together key actors in the area of smart textiles and wearable technology for cross-industry exchanges. The conference presents new innovations in smart textile, wearable technical textiles in healthcare and much more.

April 17th

Many companies, small and large, are struggling in the shadow of the Corona pandemic. Many have reduced sales up to 80%, which makes it difficult to survive in a crisis like this, and so it is important to have a unique business concept. Through my Fellowship, I have met an exciting person here who, in addition to her MedTech-company, also runs an exciting clothing company, ScandiAnna. The garments come from Scandinavia and are based on sustainability and classic design for long-term use. For one day, I got to be their model which was really fun.

April 24th

Yesterday I attended the first webinar for the new "Bifrost Talks" organized by Nordic Innovation House – Silicon Valley with the aim of providing guidance in managing and succeeding in the current situation. Today's topic focused on business risk management in a new context where the new normal will be something else. Key Note Speakers Tristan Kromer and Nick Noreña highlighted the importance of revising our visions, working with scenario planning and not spending too much time on over-analyzing a future that no one yet can foresee.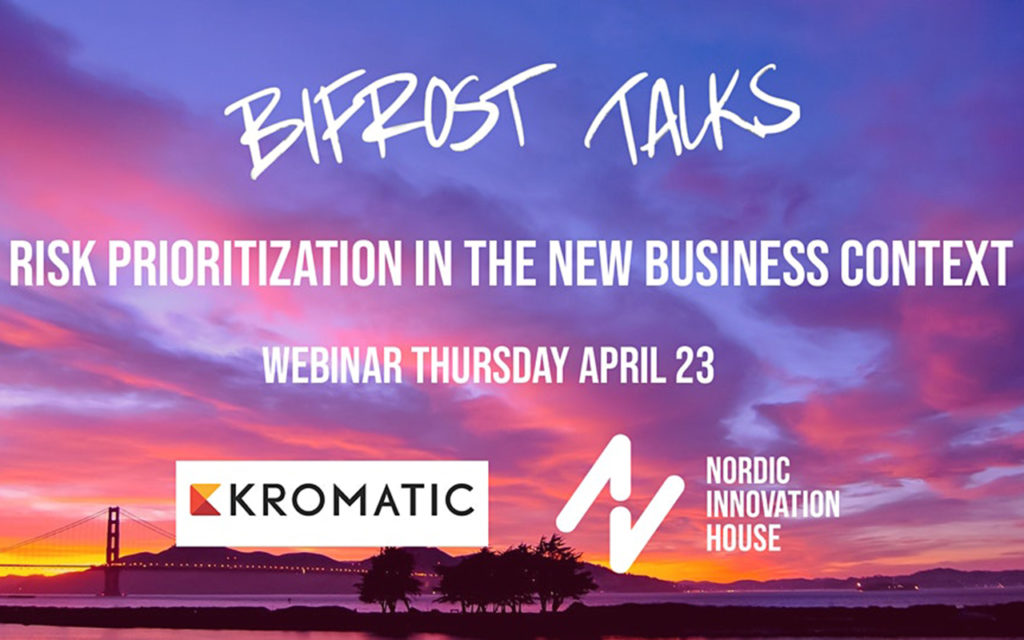 8th of May

In the wait for California's reopening, I visited the Embassy of Sweden in USA and House of Sweden this week to see an outstanding exhibition. A virtual version was recently inaugurated by Minister for Foreign Affairs Ann Linde and I would highly recommend it. The exhibition, Papier by Bea Szenfeldt & Stina Wirsén, describes the meeting between spectacular paper art and lively paintings. "Grief" touched me the most. The installation is about grief and reflects the emptiness that occurs after losing a child.

15th of May

This week I directed my view to Seattle and the National Nordic Museum to participate in the Nordic Innovation Summit 2020. Innovators, decision makers and companies from the Nordic countries and the Northwest USA gathered to discuss topics such as sustainable leadership, opportunities with 5G and Med-Tech Innovations. It was a well-arranged summit with many interesting speakers from Scania Group, Houdini Sportswear and HackerOne. The fact that the conference moderator and sustainability professor Robert Strand took us on a tour of the museum was an appreciated bonus.

29th of May

Digital evolution has really taken major steps forward. We all wonder what the new normal will look like. Facebook, which has its headquarters here in Menlo Park, says that as many as 50% of their employees can work remotely within the next five to ten years. By offering employees this opportunity, one can attain competence without geographical limitation and at the same time meet the employees' wishes for less traveling. Twitter has made a similar statement. Interesting to see the impact this creates.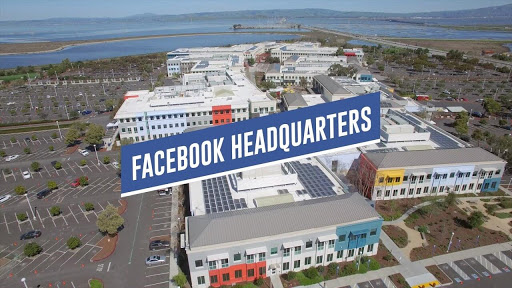 June 5th

This week I participated in two webinars. One arranged by the Royal Swedish Academy of Engineering Sciences and the other one by Stanford University. My reflection is that in the Swedish perspective, the focus is on the companies' future, and what will be required for recovery. The focus of the American dialogue is on the number of COVID-19 tests that are being done, the investment needed for a vaccine and how the presidential election may affect the situation. There are interesting differences where Sweden's focus is beyond the pandemic, while the US focus is still in the midst of the crisis.