F/ACT nominated for the Nöjesguiden's Gothenburg Prize
F/ACT Movement is a collaboration between re:textile, the Gothenburg Region and the Swedish Fashion Council and is funded by Region Västra Götaland, the Swedish Environmental Protection Agency and Avfall Sverige – the Swedish Waste Management Association.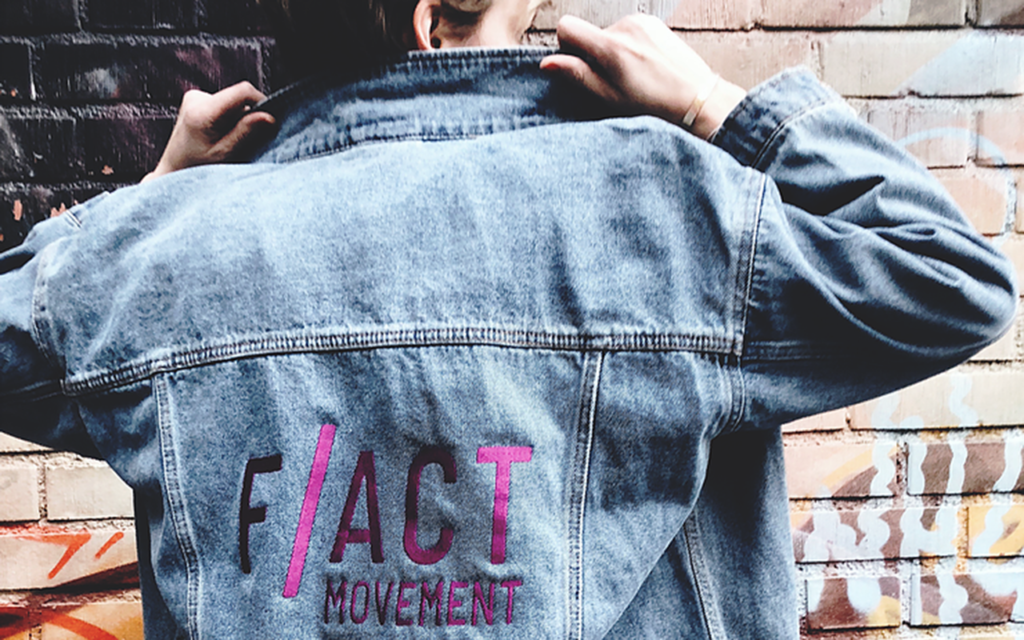 In 2019, 10 f/activists have undergone shopping detox of newly produced clothing and instead have been shown sustainable alternatives, such as remaking, buying second hand, styling and repairing. These f/activists have then communicated their experiences through social media, particularly Instagram, where the movement has grown and inspired more people to change their consumption patterns.
"The f/activists shared their experiences through their own channels. The resulting reach like rings on water has taken on a life of its own, well beyond the framework of the project and exactly what we hoped for from the start. Large numbers of followers have tagged us in posts where they have discussed, for example, second hand finds or clothing that they have repaired. I don't believe climate anxiety works as a way of getting people to change their habits. Instead, people get excited about being a part of something larger–like the F/ACT Movement has become," explains Olivia Whitehouse, communications officer for F/ACT Movement.
An unusual nomination
That F/ACT Movement has been nominated for Nöjesguiden's Gothenburg Prize. This says a lot about the times we live in, according to Olivia. The climate issue is more relevant than ever, and the discussions about fashion and its impact on the climate have attracted a lot of attention, including from a platform that traditionally focuses on entertainment and culture. F/ACT Movement has worked in the intersection of the joy of fashion and personal expression while also focusing on knowledge and facts about fashion's impact on the environment. This combination appeals to many consumers who are frustrated by the unsustainable situation of the fashion industry.
Prize statement:
The initiative for sustainable fashion, led by Re:textile, the Gothenburg Region and the Swedish Fashion Council in 2019, has shown us the closet door. Through their activities, they have inspired and worked for a better fashion industry and for smarter consumers.