Trends and sustainability in focus at ISPO
How do you stay up to date on the latest in product development and sustainability? One answer is to attend ISPO Munich, the world's leading trade fair for sports and athletic products. Mats Rönnlund Johansson, coordinator at Smart Textiles and Science Park Borås, travelled to southern Germany to see the latest trends and to make new contacts.
"I have been a regular attendee at ISPO since the late 80s. It's an important meeting place for material development and sustainability issues and offers opportunities to establish good contacts with the manufacturing industry. I have extensive experience working with development of different types of membranes and coatings for textiles, which I shared with the industry."
The trade fair has over 2,800 exhibitors, and Mats had many meetings scheduled over two days. Most discussions revolved around sustainability, but companies are in disparate need of more knowledge about the topic.
"You can see that the industry feels like the train has already left the station when it comes to sustainability issues. It isn't about where and how a product is manufactured anymore; companies have to think several steps ahead. They are looking for information and training in circular economy and sustainability issues and are turning, for example, to Science Park Borås, Smart Textiles and the Swedish School of Textiles at the University of Borås."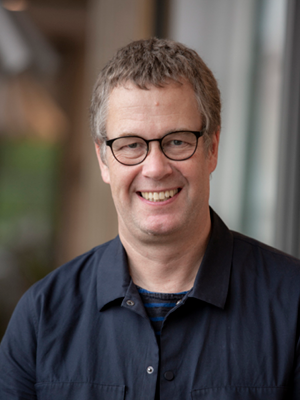 "Lots of recycled products"
During the fair, new innovations and the products expected to become established on the market in the coming year were presented. Sustainability was also a major focus here, but they fell short in many cases, according to Mats.

"There were lots of recycled products at the fair. By this, I mean products that were created from recycled materials. But what surprised me was that there were very few concrete ideas on how these products can then be recycled. They think about a circular approach but don't go the full distance when it comes to their own products."

Another dominating trend is more and more companies choosing to eliminate certain environmentally harmful steps in the manufacturing process, such as dying textiles.

"Many collections consisted of all or some of the materials not being dyed at all. This creates a cloth with a white-grey nuance and leads to less environmental impact. My foreign colleagues joked that this will result in a very boring and colorless fair next year if the trend continues, but from a sustainability perspective it is naturally important."

This year's visit to the fair was arranged by Wearable Technologies, a research partner to the Weafing EU project, which the University of Borås is participating in.