Great interest in Smart Textiles in Croatia
Croatia is interested in collaborating with Smart Textiles and wants to know more about the successful triple helix model – the collaboration between academia, industry and government – that characterizes Smart Textiles and its innovation environment.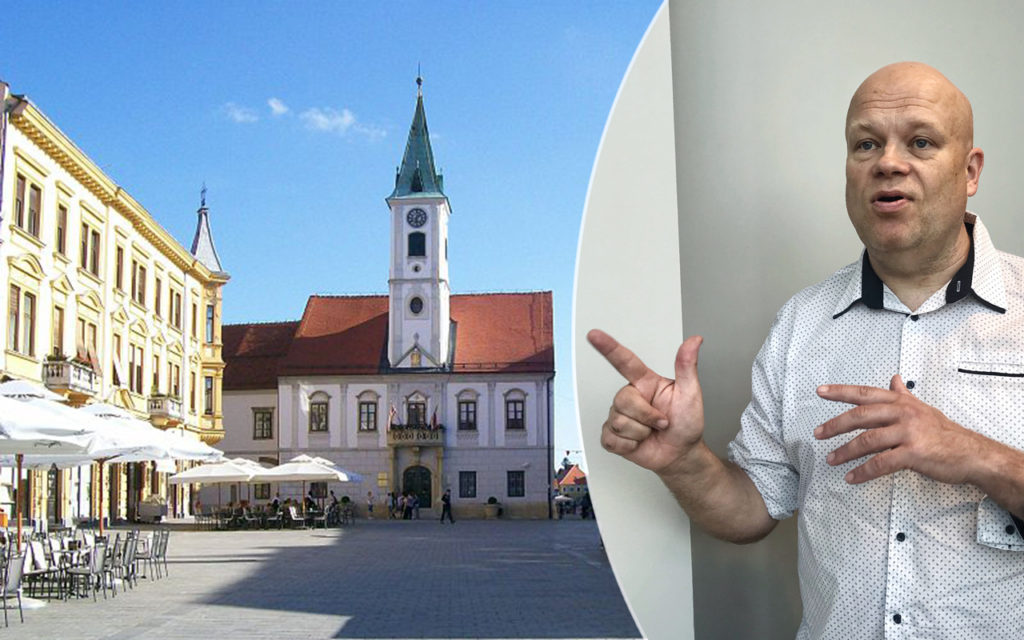 This is why Nils-Krister Persson, associate professor and head of research at Smart Textiles, was invited to a two-day meeting in Varazdin in northeastern Croatia, where he met with the city's mayor, Ivan Cehok, Swedish Ambassador Diana Madunic and about 30 invited guests, who all wanted to take note of Smart Textile's success story. Varazdin is a city with a textile industry, and the program included a factory visit. Jonas Widerström, international business coordinator for the City of Borås, was also on the trip.
"People were very interested and impressed with our collaboration among industry, academia and the public sector, and the projects we conduct together," Nils-Krister Persson says. "They especially wanted to know how we built up structures and networks for our environment with the university, available machinery, the Borås region and Vinnova."
Persson continues: "I told about our experiences and gave examples of some projects, such as the Waterweave water purification project, where we remove heavy metals from emissions with textiles and fungi. I talked about the Suitceyes project and the Mollii suit, a unique garment and tool for people with spasticity, reduced mobility and involuntary tremors."
Two intensive days
Summarizing two intense days with great interest in Smart Textiles, he concludes that the triple helix model has come considerably farther in Sweden than in Croatia.

"Here we have three worlds that clearly have been adapted to each other, creating power for innovation. We know that nothing happens without the involvement of the private sector and support from the public sector. That is crucial to success, which was also the subject of the panel discussion in which I participated. Croatia still is rooted in textiles as clothing and consequently wants to work with us to expand the field to include other things."
No agreement on formal cooperation has been signed, but the meeting was a way for our countries to meet and exchange experiences, and for Smart Textiles, these efforts align well with the strategy of becoming increasingly international.