New sustainable collection made in Borås
Berlin-based designer Nhu Duong launches a limited capsule collection produced by recycled workwear from Spendrup's brewery. The collection is made at the Swedish School of Textiles in Borås in collaboration with
Re: textile together with APLACE and the functional drink The Naia Initiative.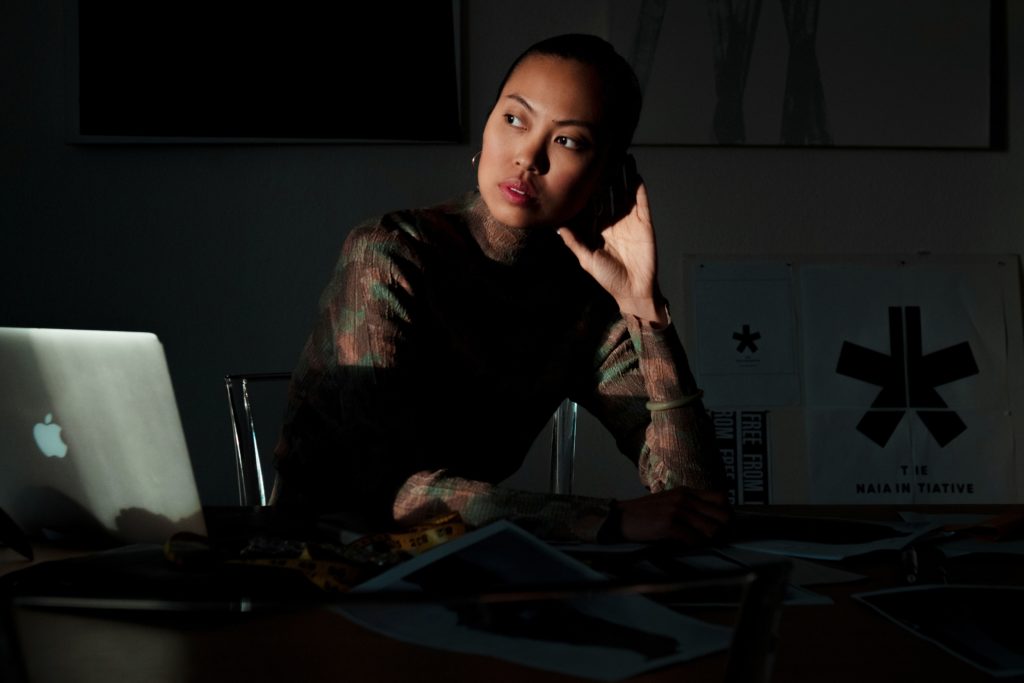 With the collection she wants to show that it is possible to produce a sustainable collection with a high fashion level locally in Sweden. The collection, named "Free From", contains 15 different garments for women and men, most of which can be worn as unisex.
Most of the material comes from recycled workwear from Spendrup's brewery in Grängesberg. Instead of being discarded, the work clothes have now been given new life through Nhu Duong's creativity and Re: textile's expertise in creating circular flows in the textile industry.
Exploration sustainability
The idea behind the project is Nhu Duong's collaboration with Spendrup's new functional drink, The Naia Initiative, which carries out initiatives with people who inspire the brand under the project name "Free From".
Nhu has, within the framework of that collaboration, chosen to explore the possibilities of producing fashion sustainably in Sweden today, which led to a collaboration project between Nhu, The Naia Initiative, APLACE and
Re: textile

– The collection explores functionality within fashion by applying the concept "Free From" in a playful way. By reusing work clothes and technical materials from, for example, airbags, the textiles are converted by adding and removing functional elements. The textiles are freed from their past, undated purposes and given new life. The result was therefore a hybrid between past and present, function and non-function.
– we have taken care of all parts of the garments, which means that we have only produced as much material as possible, says Nhu Duong.

Photo: Rob Kulisek

Photo: Rob Kulisek
Experienced designer
Vietnamese Nhu grew up in Sweden, but has been living and working for several years in Berlin. She has been active in the fashion industry for over 10 years, including the acclaimed fashion company Totême. She has designed collections for Svenskt Tenn and Weekday, collaborated with artists such as Karl Holmqvist and Wu-Tsang and has also participated in exhibitions worldwide.
The collection will be released in collaboration with the fashion store Aplace, and will be sold exclusively in their stores and webshop starting April 15. The prices will be between 500 and 5000 SEK.