Airbag jeans to reduce injuries in motorcycle accidents
For several years, we consumers have been able to buy and use products with applied airbag technology, for example, in bicycle helmets. The same type of technology can also be found in, among other things, safety vests for equestrian sports. Jeans are now also being developed with built-in airbags intended for use on the roads instead of the more traditional, sometimes awkward, motorcycle safety gear.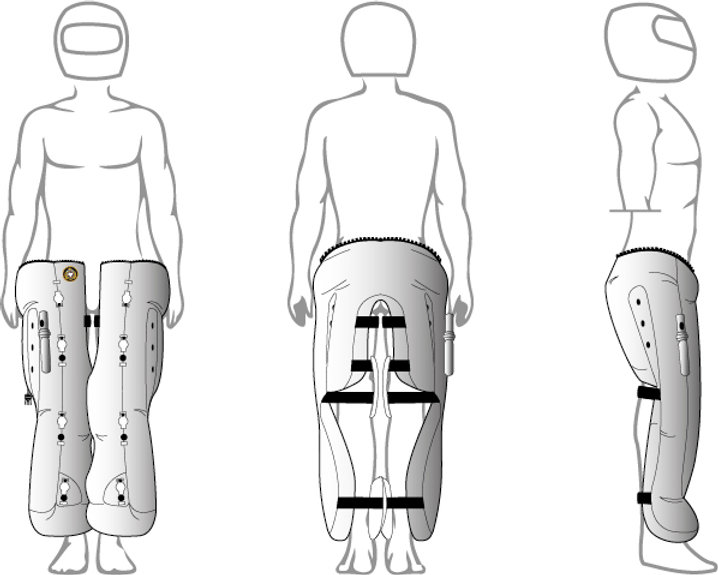 Airbag Inside Sweden AB, an innovative airbag and design company based in Gothenburg, has developed this garment to both save lives and reduce societal costs. Airbag Inside Sweden AB is part of a consortium that has gathered expertise in software, hardware, jeans manufacturing, and airbag innovation. The consortium is developing airbag jeans as part of the EU-funded accelerator program SmartX, in which Smart Textiles, which is part of Science Park Borås, is a partner. Its role is mainly to coach companies throughout the application process and the projects that are granted funding.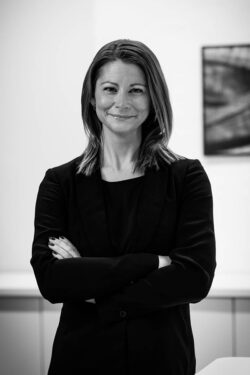 "We at Smart Textiles met Airbag Inside in the beginning of 2020 and heard about their project idea and immediately saw the opportunity to apply for funding via SmartX as we saw great potential and innovation in their idea," said Marie Widén, Project Leader at Smart Textiles.

"It has been very fun to follow their success and it seems as if the market is just waiting for the launch of these new airbag jeans."
Developer and designer Moses Shahrivar is very pleased with the project. "The goal was that we would reach 1,000 motorcyclists and we already have 5,000 who have signed up. Our hope is that we will be able to launch later this year, or at the beginning of next year. What remains is work to adjust the algorithm for activating the airbag and prototype tests, crash tests, to get the jeans CE-approved," he said.
Reduce traffic mortality
The hope is that the airbag jeans will contribute to reducing fatal traffic accidents. According to a survey conducted by the US Department of Transportation, the National Highway Traffic Safety Administration Study, the lower body suffers more injuries than the upper body in severe motorcycle accidents. The injuries to the lower body are less life-threatening, but they instead tend to be more permanent as the driver survives to a greater extent. This makes the long-term costs to society much higher for injuries that occur to the lower body parts than to the upper body.
"Smart Textiles is always looking for project ideas with innovative qualities. If you can at the same time add a function that saves lives, that's something very special. With a product that can contribute to societal savings and at the same time create new innovative technology in textiles, I believe that there is every opportunity to be successful," said Marie Widén.
Airbag Inside has attracted a lot of attention around the world and has been mentioned in the American TV program the Tonight Show with Jimmy Fallon.
Read more about the accelerator program SmartX Europe
Read more about Airbag Inside Sweden AB

Text: Therese Eriksson
Translated by: Eva Medin
Published: 16 April, 2021