F/ACT Movement 2020 has started – he wants to inspire
The second round of the F/ACT Movement project is now underway. F/ACT Movement started as a pilot project in 2019, with the aim of inspiring already fashion-interested participants to become more sustainable in their fashion consumption and in their relationship to their clothes.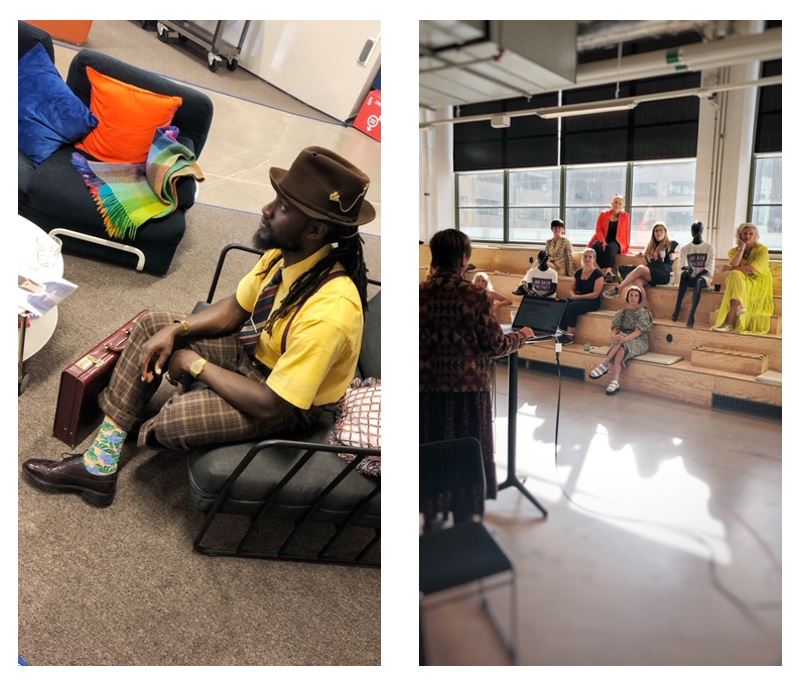 The project was successful and now, when the second part of the project starts with new f/activists (as the participants are called), the partakers are spread all over the country, with nodes in seven different cities.
Jean Bosco Nzubaha is 37 years old, from Gothenburg and works with recycling at Familjebostäder. He has previously worked with fashion, which also is one of his major interests. He is one of ten f/activists from Borås.
– I try to think sustainably already today. Up until 95%, I think I manage it. I only shop second hand and I really want to be an inspiration to others around me. When it comes to F/ACT, I think "Two heads are better than one!". I hope to learn even more from the others in this group, he says.
– I was actually recommended to apply for this round of the project. It's those 5% on my sustainability scale that I want to do something about, says Jean and laughs.
– A little embarrassing perhaps, but sometimes when I donate stuff, it is the least durable stuff I give away, he continues.
With the F/ACT Movement, Jean hopes that this will change and that he can become an even greater source of inspiration for his friends, acquaintances and colleagues.
F/ACT Movement is run by Science Park Borås and the Gothenburg region.
Read more about F/ACT Movement (only in swedish)
Link to an article about connecting your wardrobe